Bountiful Temple Wedding photographed by Utah Wedding photographer, Becky Ravenberg of Ravenberg Photography a local Utah wedding photographer
I LOVE LOVE LOVE when couples share cute stories with me about how they meet.  Here is a sweet but fun story about how Cristina and Mike meet.  I hope you have as much fun reading it as I did!  Oh, and then you need to check out the super cute photos of them on their wedding day at the Bountiful Temple!  So stinking cute with the two lovees and all the pink blossoms in the trees!  LOVE Bountiful Temple in the springtime!  Anyway, here is Cristina and Mike's fun story!
We met through mutual friends at a BBQ. It was a bring your own meat, but I didn't bring anything because I had already eaten. But once I started smelling everyone's food I started getting really hungry. So I begun asking people for little pieces of their food. Most of them were guys and they are acted like it was a horrible thing I had asked for a piece of their precious food. But then I asked Mike, whom I had just met. He not only gave me a big chunk of his steak (the best tasting one by the way), but he brought me utensils and a cup of water. That's why I feel in love with him because of his stake grilling skills and his kind heart

Vender LOVE:
Cake: Granite Bakery 
Dress: Elizabeth Cooper's Bridal (all their dresses are $450!)
Flowers Flower Pros from Draper
Catering: Goodwood Barbecue Company
Entertainment: Chile Una Postal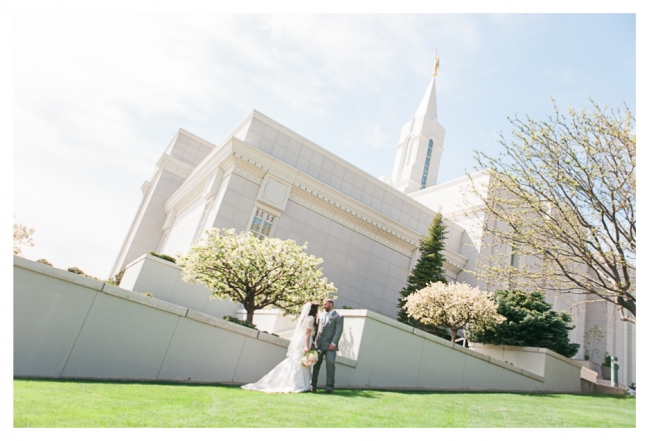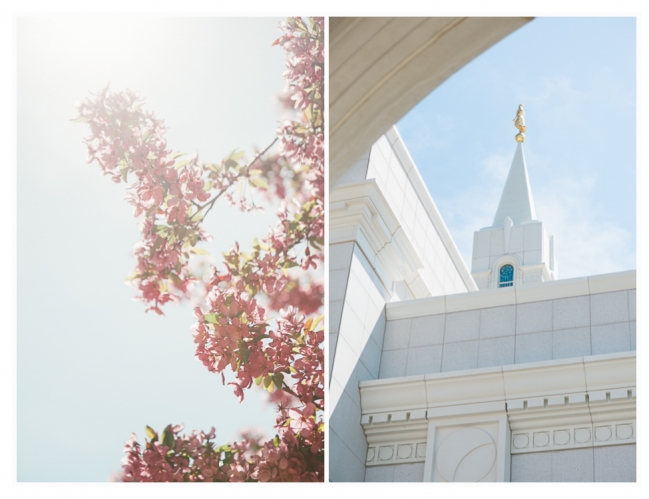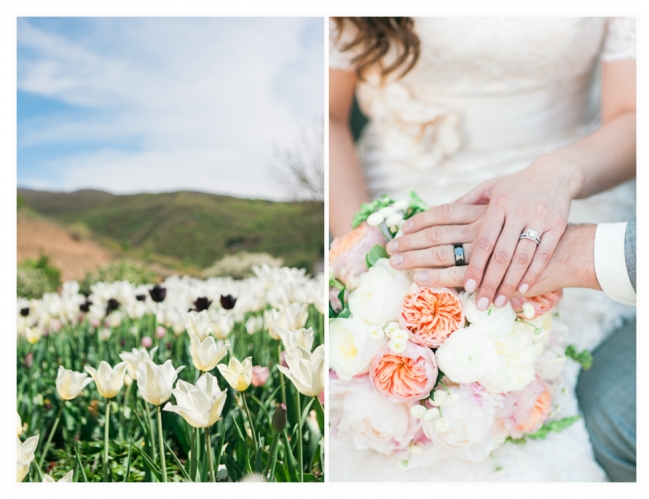 Utah wedding photographer loves to photograph brides and grooms at the Bountiful Utah Mormon temple.  I love being a Utah wedding photographer I love taking peoples wedding photos and capturing their love on their wedding day. I love working with fun couples from Utah.  I like to stay local to Utah as much as possible.  I find great joy working with couples who love Utah as much as I do.  Getting married in Utah myself, I love capturing the big wedding day of Utah couples getting married and having Utah weddings.  Being a Utah wedding photographer is on of the funnest jobs I could ever think of. I am so lucky to be a Utah wedding photographer.  IF you are getting married in Salt Lake City or Bountiful I would love to photographer your wedding.  I think Bountiful Utah Temple Weddings are some of the prettiest and the spring flowers are always gorgeous at Utah temple weddings!