This is one of my sweetest couples–not to mention gorgeous!  Kayla and Michael were so much fun to work with.  It's fun to see a couple so happy together!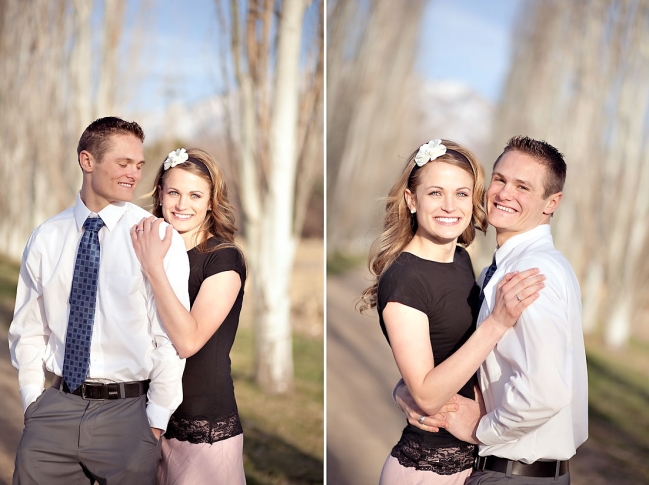 Kayla was such a good sport when I asked her to lay down on the dirt road for this pose. 

I love these two–you can totally tell how much they love each other!